Founded in 2020, Bitu has experienced many ups and downs to maintain its position as one of the pioneering brands in building an English ecosystem serving millions of users with a focus on convenience, amusement, enthusiasm, and energy. Bitu's founding vision and guiding principles are the driving force behind the company's rapid expansion in the Vietnamese and Thai markets.
The founder of Bitu was also self-deprecating when entering a multilingual environment
That is not a very good recollection from the years 2003–2004 for the Founder of English Speaking App - Bitu, who, after spending over a decade learning English, nevertheless felt completely lost while speaking with his Western supervisor. After deciding to leave his previous job due to his weak communication skills, Quyen Anh began studying English with the express purpose of improving his ability to have his words understood by people from other cultures.
At that time, Quyen Anh looked for courses that were more about grammar, the curriculum was quite rigid and the time was inflexible. Hoan Kiem Lake can only be the solution by talking to foreign tourists if not able to attend classes at English centers. Unfortunately, not all non-native speakers are open to conversation or have engaging stories to share. Whenever he spent his weekends aimlessly wandering around the lake, he felt tired and depressed.
With busy working time and limited income, Quyen Anh struggled not knowing how to be reasonable. For a long time practice speaking by listening and repeating. However, the young man realized that accurate pronunciation is not enough, speaking reflex is more important. The dream of building a solution to practice speaking and reflecting on English communication was born from that "pain".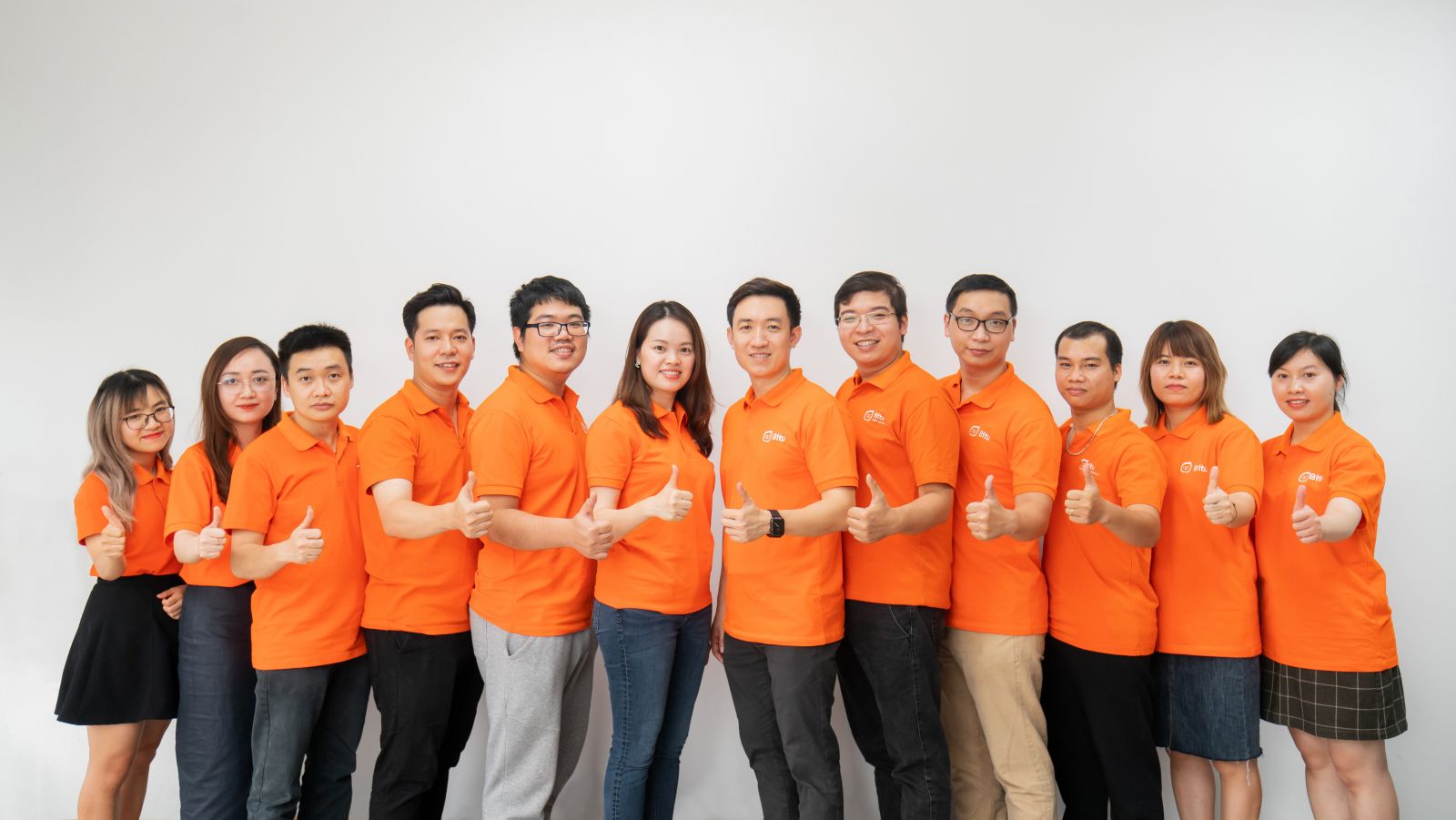 Because there was no other technological engineer in the market to collaborate with, it took Quyen Anh over a decade to realize his vision. After establishing and prospering in the sector of canned goods import and export, he met like-minded companions who were able to develop ideas into an application to practice speaking and reflecting in English. Bitu was born in 2020.
Practice speaking English with 100% foreigners
No longer do you have to stick to rigid class schedules or aimlessly walk the Old Quarter in search of "blue-eyed blondes" to strike up conversations with. When developing Bitu, Quyen Anh and his team determined: This is an application to practice speaking English with 100 percent native speakers. Students will be able to simply and swiftly communicate with moderators thanks to modern technology.
Bitu, like a meal delivery service, "pre-serve" a diverse menu to learners: travel, Seagame finals, growing Tiktok trends... Simply select one dish, and the program will link users with international moderators. The two sides exchange words. The main course is supported by supplementary resources such as question-answer ideas (outline), vocabulary, and topic-related information. Learning by topic will help users strengthen their communication abilities in a friendly and open pure English atmosphere.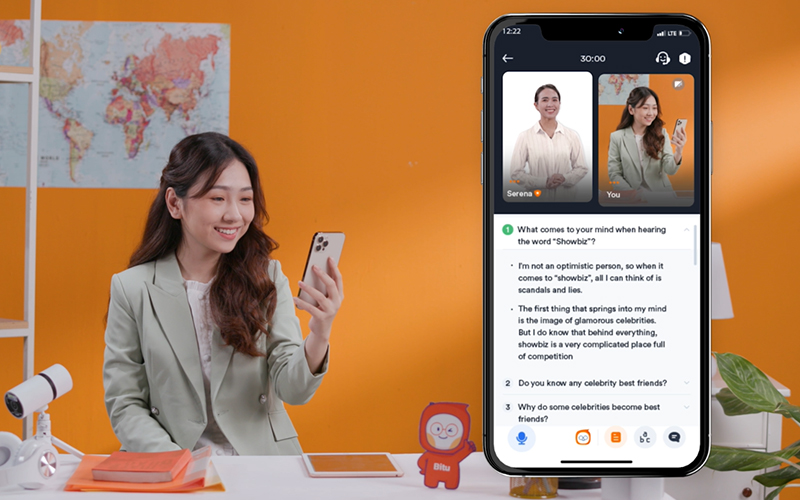 On the app, students may conduct one-on-one exchanges, build group speaking practice rooms, randomly match rooms to meet, communicate with friends worldwide, and share and debate topics of interest. Bitu continuously refreshes conversation topics that follow the flow of events, "hot hit" issues that are of interest to society and young people, in particular, hence generating excitement and enthusiasm during conversations.
"Bitu develops a product that enables users to not only enhance their English communication abilities, but also utilize English as a tool for exchanging, sharing, and talking about many aspects of life." - the philosophy of the founder of Bitu.
Journey to conquer customers
Having drawn a stunning map, but it's not easy to transform a concept into a branded product on the App Store and Google Play. Quyen Anh struggled with difficulties: new technology, human resources, curriculum composers, and moderators.
It took Quyen Anh many days to construct the correct growth direction for the firm in order to persuade excellent associates to join him. Bitu built a connecting platform, a "new type" social network - where users utilize English as the primary medium to share, make friends, and exchange cultures. The classroom is global, without boundaries of time or location.
The founder of Bitu chose Moderator in the Philippines, Asia's top English-speaking nation. After qualifying for the profile and verifying the certificate, the company's expert staff will guide the moderator to orientate to the demands of the users within three months. Bitu offers a section for user assessment and grading for each topic. The staff regularly follows up on the assessments, talking directly with the users to give the moderator suggestions and improve the conversation topics, the ability to connect with users, and the quality of the teaching materials.
The reason why Quyen Anh and his coworkers chose Vietnamese instructors to create materials is because their English grammatical and grammatical abilities are precise. The procedure of communication between the staff and Moderators is also simplified.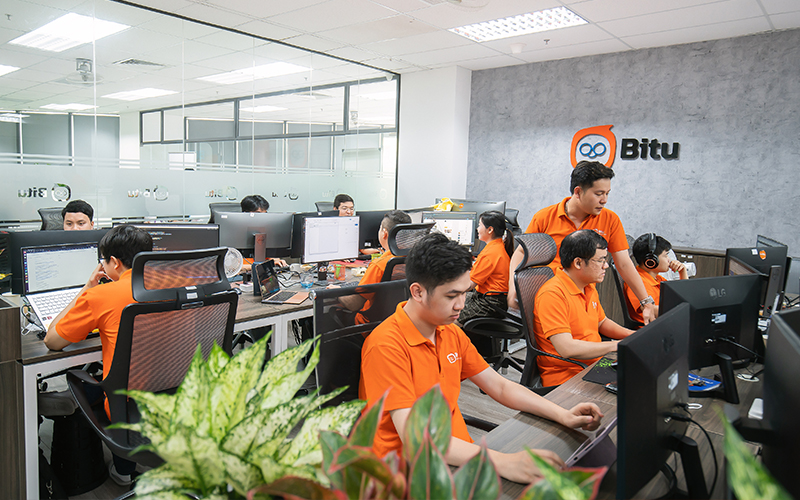 After struggling for years to adapt to the partners and customers of the "first child," Quyen Anh finally chose to bring Bitu to battle in Thailand and Indonesia, where consumers actively seek out the product rather than standing outside of the Western boss's office confused.
In the year 2022, after more than two years of roaming in Vietnam and venturing to the West, Bitu is having more than 200,000... users of all ages and social statuses, from the urbanite to the rural, from the young to the old and from the poor to the wealthy. Awards like "Vietnam's No. 1 Brand" (June 2022) and "Asia's Leading Prestigious Brand" (September 2022) serve as a benchmark of Bitu's performance and a confirmation of its standing in the industry of online English instruction.